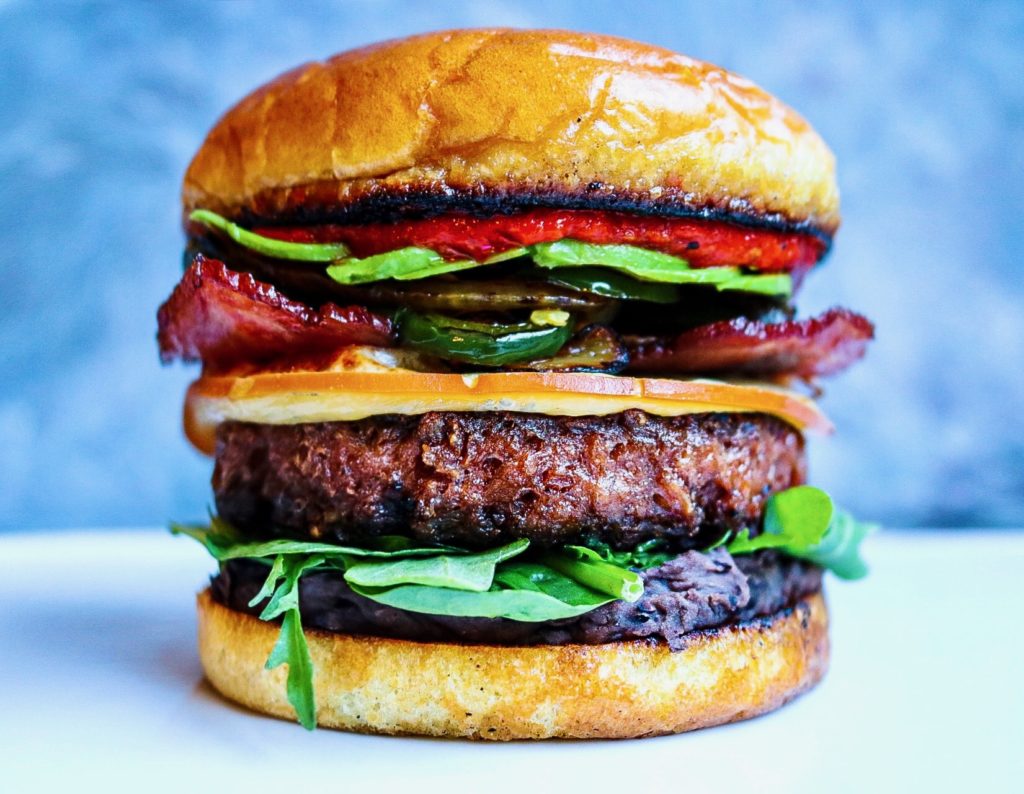 Dr. Joykill
Several years ago, in my early-thirties, after my yearly physical I received some pretty surprising news for an active person of my age. "Bryan," my doctor said in an admonishing tone. "We need to have a discussion about your cholesterol." At that point in my life cholesterol levels, and nutrition facts in general for that matter, were not on my list of things to think about. I was young. I was active, riding my bike up to 60-miles per day. And I hadn't had any chronic health issues in the past. Nevertheless, after reciting the litany of reasons why there was no possibility that my cholesterol could be at the enormous levels shown in my blood work, Dr. Joykill assured me dryly that "well, they are, sir."
Dr. Joykill then spent about thirty minutes forcing me to describe to her in detail my daily eating habits. "My diet is fine!" I exclaimed more than once. Again, very dryly, she assured me that, given my activity level, the food ("crap," as she put it) that I was eating was quite literally about to start killing me. "There's just no other reason that a person your age with no underlying health issues should show LDL levels like this," she said. "I thinks it's time to rethink your eating habits." From that day forward I've been on a personal journey toward consuming fewer calories from meat at each meal.
My Flexitarian Journey – The Short Version
It was a difficult transition having to put less food on my plate than I was used to. I'd been accustomed to meals dominated by meat products, with space for only a few plant-based accoutrements scattered in here and there. After all, I'm a Texas boy born and bred. Meat is king in Texas where the culinary mantra goes something like, "bbq, burgers, bear, amen."
Eschewing that cultural heritage is equivalent to sacrilege here. And I was excommunicating myself from a food lifestyle that I truly did enjoy. I didn't know any other way to eat, really. Things are a lot easier these days. Especially with all of the new plant-based meat alternatives on the market. I've come up with all kinds of great meatless and less-meat recipes that hit the spot pretty hard. Chef Ngoc and I do Meatless Mondays and Flexi Fridays every week.
I'm happy to share with you one of our favorite Flexi Friday treats: Bryan's Beyond Meat Flexitarian Burger. It's low in cholesterol and high in burger-y goodness! This baby is exploding with flavor and layered with the yummy textures of leafy greens, silky black beans, dreamy roasted red pepper sauce, along with sautéed spicy jalapeños and onions. This hamburger is beyond awesome! We hope you enjoy it.
-Bryan and Chef Ngoc
Chef's Notes
This delicious burger pairs very well with our Spiked Agua Fresca cocktail. We think it adds a little splash of summer love to cap things off. Give 'em a try together!
| | |
| --- | --- |
| | |
In a large cast iron skillet, heat olive oil on medium/high heat.

Once oil is glistening, add onions and jalapeños. Make sure you have the vents on high as the capsicum from the peppers will surely clear your nasal passages. Season with salt, pepper, and sugar. Cook mixture until onions are caramelized and jalapeños are nice and seared. Remove from pan and set aside. Keep warm.

This is also a great time to prepare your bacon per directions on the package if you haven't done so already. We love cooking turkey bacon on the the cast iron as it crisps up nicely.
Black Bean Spread and Red Pepper Spread
In the same pan, heat up some additional olive oil until glistening on medium/high heat.

Add garlic and cook until golden. Add drained black beans, salt, and pepper. Cook until it begins to boil. Add broth and begin mashing the beans with a fork or potato masher until smooth. Finish with a sprinkle of Tajin or Worm Salt.

Transfer bean spread to covered bowl and set aside, kept warm. Rinse out cast iron pan and place back onto the stove.

For the Red Peppper Spread: Transfer all ingredients into a food processor and blend until smooth. Set aside until ready to use.
For the Beyond Meat Burger Patties
Season pan with a small amount of oil. Allow oil to reach smoking point. Season both sides of the frozen patties with salt and pepper and place onto the cast iron pan.

You should hear a loud sizzle and some smoke will begin to develop. Don't worry, it's just the coconut oil in the patties cooking off. Turn the heat down to medium and continue searing for 4 mins.

Flip the patties onto the other side and give a gentle but firm press with a spatula to create the perfect crust. Cook for 2 mins.

Add gouda or daiya cheese onto the patties along with the slices of prepared bacon. Cover pan with a lid and cook for an additional 2 mins or until cheese is melted. Transfer to a resting rack or plate lined with paper towel and into a warming oven until ready to assemble.
Heat cast iron on medium/high heat. Brush all sides of burger buns with olive oil. With the exposed crumb down, place the buns onto heated cast iron. Heat bun until edges begin to brown, approx 1-2 mins. Flip and sear top and bottom for 10 seconds. Turn off heat and transfer buns to a plate.

Place 1 tbls of black bean spread on the bottom bun and 1 tbls of red pepper spread to the top bun.

Add a small amount of spinach and arugula to the black bean side. Next, place the loaded patty on top of the greens. Top with a good amount of caramelized onion and jalapeño mixture.

Place the sliced avocados on the underside of the top bun with the red pepper spread. Finish with placing the crowning bun on the tower of burger power. Enjoy!