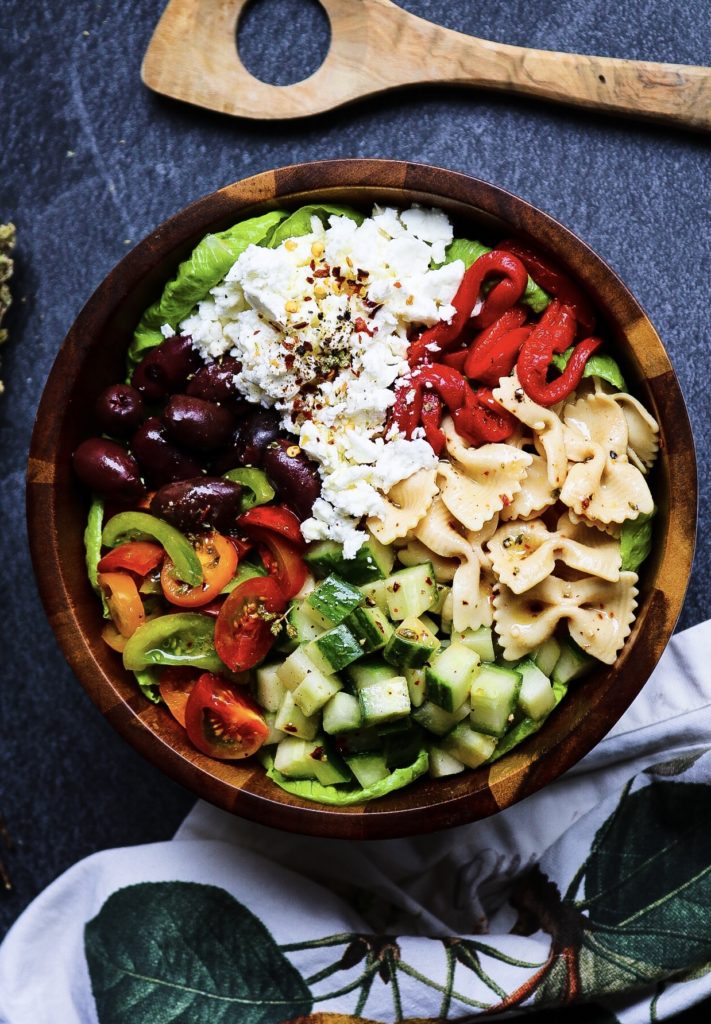 Meatless days have been a refreshing change to our weekly menu. Growing up, I'll never forget an episode of the Simpsons where Lisa adopts a vegetarian diet after bonding with a lamb at a petting zoo. Her friends and family ridicule her by singing, "You Don't Win Friends With Salad." But with the help of some celebrity cartoon support (The MacCartney's), she commits to it. It's by far one of my favorite episodes, as I can relate with Lisa's experience bonding with animals. Many of us can. My husband and I were full-time vegetarians in the past. Various health issues led us to find a healthy balance between the carnivore and herbivore inside of us. These days we eat smaller portions of meat, poultry, and fish less frequently.
Bryan and I travel often and dining out is a must for us when we're on the road. On a recent trip to Amsterdam, we had an amazing vegetarian meal. A lively Greek restaurant in the center square of Rotterdam that served tapas-style dinner service. The most memorable dish was the Greek Salad. Why? It was so simple. Chunks of creamy feta, crisp veggies, dressed in a light olive oil and herbed vinegar. It was all about the freshness.
I've noticed in my Instagram feed more and more fresh pasta dishes. Inspired, I thought, why not combine the two? What better way to enjoy a salad that eats like a meal than on a warm summer day. With summer just around the corner, this recipe will definitely be the talk of the potluck and just might win you a few new friends at your next picnic.
Chef's Notes
In lieu of classic bowtie pasta, try orzo, couscous, or omit completely. While not traditionally served with lettuce, it adds a nice impact when arranged on a bed of whole leaf romaine or endive (but don't mix all the ingredients together in the bowl, as you want to maintain the delightful separation in texture). Make the dressing ahead of time and keep it in the fridge or up to a week. Try and source the freshest and best ingredients when making this recipe, you'll definitely taste the difference.
Cook Time

10

mins (for pasta)
Cook Time

10

mins (for pasta)
Cook pasta according to directions on package. Allow to cool completely before combining with salad ingredients.

For the vinaigrette, whisk together mustard, vinegars, olive juice, lemon juice, zest (optional) oregano, salt, pepper, honey and garlic. Stream in olive oil while whisking until dressing is emulsified.

Place endive or lettuce (optional) in bottom of serving dish.

In a separate bowl, combine cucumbers, tomatoes, and onions. Add a pinch of salt and pepper to enhance flavor.

Dress vegetables with half of the vinaigrette. Add olives, red bell peppers, half of the feta, and pasta. Toss to combine thoroughly.

Assemble the mixture on top of the bed of greens. Top with the remainder of the feta and a drizzle of more dressing or olive oil. Allow to rest for 15-20 mins and serve.