Ceramic Secrets. . .
John and I became friends via social media years ago through a shared interest in cycling. We'd kept up a long-distance friendship for quite some time before I found out that, in addition to being a fellow bicycle enthusiast, he's a talented ceramicist, potter, thrower, artisan, journeyman. His amazing ceramic work first crossed my path fairly recently during a late-night Instagram binge. As I was settling in for my usual bedtime parade of burger pics and pet memes I remember being struck by something new. Out of nowhere, here was this breathtaking earthen-glazed moon jar perched elegantly in the snow. Just kind of oddly sandwiched between a double-bacon cheeseburger and a video of a squirrel doing backflips. That's a tough-to-compete-with combo on social media, but John's work stood out nevertheless. His pieces were, and are, so beautifully handcrafted that from the images alone I could feel the love that went into creating them. Since that night I've had the opportunity to own some of John's work and the pieces are even more stunning up close.
Preferring to wheel-throw and wood fire his pieces, John's commitment to traditional craftsmanship really shines through in the work he produces. Each object is like a little clay poem written in fire. Subtle nuances in the glaze are a feature of his work intrinsic to the firing process. Hence, no two of John's magnificent designs are exactly alike. Interestingly, every vessel has its own tactile quality and tonal character. These distinctive gradations in texture and color impart both a pleasing hand-feel and plenty of visual interest. Moreover, the quality and sturdiness of the pieces is remarkably consistent from item to item. All hallmarks of a budding master artisan.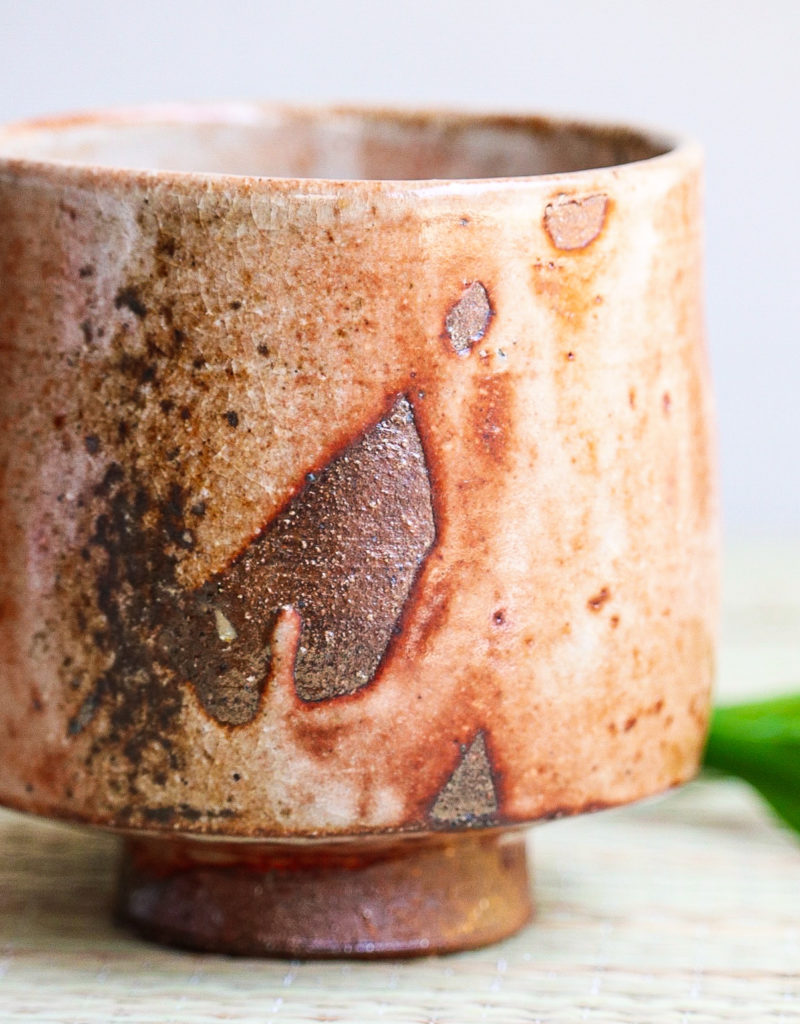 I was lucky to have had a few minutes recently to ask John some questions about his work, his process, and how he finds time to involve his family in his passion for art and artisanry.
When did you start making pottery, John?
I started making pottery in high school and wood firing my work then also. From there I went to college for pottery making briefly and then realized I needed to work and support myself better than I could while I was going to school. I eventually dropped out but I maintained a relationship with my professor and continued making pottery at night after work.
Do you have a preferred method of working or firing?
I travel all over the country for my job so it's a really great way to meet other potters and fire all different types of wood kilns. As far as my work is concerned I primarily fire in Anagama style kilns which are long climbing tunnel kilns, usually built into a hill. They use only wood as a fuel source and are typically fired for 3-7 days straight, being stoked with wood 24-hours a day. This process creates fly ash within the kiln that settles on the surface of the piece and then melts onto the work. Every piece that makes it out of the kiln is truly one of a kind because of the process. Everything happens at just the right moment in its own unique way, so there's no way to ever duplicate a piece out of the kiln.
You have kids, is pottery-making a family affair?
As far as my babies are concerned they both love clay. My daughter, at this point, has helped fire more kilns than most adult potters I know. They both can hand-build their own pieces and throw [clay] on the wheel at this point. Both want to continue to learn the craft.
That's really cool, John. It must be an awesome experience for them to not only have the opportunity to be creative, but to also experience the joy you get from making your art. Is that something you try to relate to them, the joy of creating something that's art but also a useful artifact?
The great thing about clay is it teaches them to not only see things differently but create what they imagine. They also see and appreciate what makes me happiest about it which is that we are making things for someone to use in their everyday life. It makes my heart sing knowing that something I created and worked so hard to finish ends up in someone's home. That it's used by them or by their loved ones daily. It's something that literally comes out of my hands and into theirs.
Follow John's Work Online
You can find more of john's ceramic work @thewarrenpottery on instagram, or at his website. Also, we'll be featuring a few his lovely pieces in some of our upcoming recipe photo shoots and videos so swing by L2C again soon!